34th Annual Best of The Best:
California Chardonnay
QRW Tasting Team
---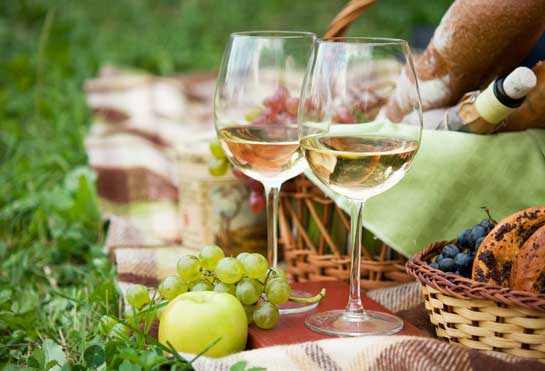 Chardonnay is California's most popular wine, with U.S. sales annually of over 50 million cases. And why not? Consumers know a good thing when they see (or taste) it. Indeed, no other California white can match Chardonnay's rich, resonant character. As proof we offer seven gems from the 2013 and 2014 vintages.
FIVE STAR CALIFORNIA CHARDONNAYS
Wines of extraordinary character and quality—in a class by themselves
---
2013 Ferrari-Carano Chardonnay Reserve (Napa Valley Carneros), $38. Contains 10% Alexander Valley (Sonoma) juice. Rich, scrumptious, well-focused, nut, spice and nougat flavors. Complete. Well-balanced.
2014 Fess Parker Chardonnay Bien Nacido Vineyard (Santa Maria Valley), $37. Big, sturdy, well-knit, pear and toast flavors with a rich, almondy underlay and fine focusing acidity.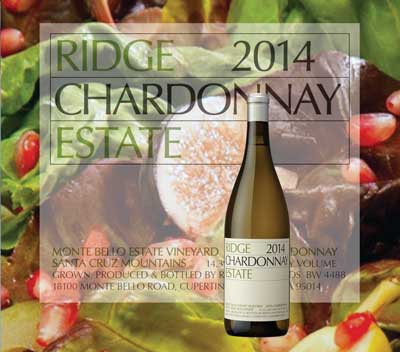 2014 Ridge Chardonnay Estate (Santa Cruz Mountains), $50. From Ridge's famed Monte Bello vineyard. Big, deep, rich, toasty, spiced pear and buttered popcorn flavors that go on forever. Fine acidic backbone, too. Superb stuff. BEST OF SHOW
FOUR STAR CALIFORNIA CHARDONNAYS
Wines of outstanding character and quality—benchmarks of their types.
---
2014 Bernardus Chardonnay (Monterey County), $25. Nicely focused, cleanly cut, toast and pear flavors, Finesse itself. BEST VALUE
2013 Duckhorn Chardonnay (Napa Valley), $35. Rich, nougat, toast and pear flavors buoyed by a clean, lemony finish. Delish!
2014 Roth Estate Chardonnay (Sonoma Coast), $28. Soft, elegant, nutty oak flavors. Yummy stuff.
2014 Shafer Red Shoulder Ranch Chardonnay (Napa Valley Carneros), $52. Delectably fresh pineapple nose and palate. Crisp, lip-smacking finish.
---
Related articles: Summer 2016 Best of the Best Wines:
• Summer 2016 Best of The Best: California Merlot
• Summer 2016 Best of The Best: California Zinfandel
Related articles: 33rd Annual Best of the Best Wines:
• 33rd Annual Best of The Best: California Pinot Noir
• 33rd Annual Best of The Best: Champagne Tasting
• 33rd Annual Best of The Best: Non-Vintage Champagne
• 33rd Annual Best of The Best: California Cabernet and Red Blends
• 33rd Annual Best of The Best: California Sauvignon Blanc