Is Dining Dying?
Eating not dining dominates.
Noise, mayhem and lesser quality food.
Richard L. Elia
---
After a good dinner one can forgive anybody, even one's own relatives.
— Oscar Wilde

It started as a casual question to a group of friends of long standing, all of whom are well traveled and knowledgeable about the restaurant scene. Question: Is serious dining dying? If so, what's killing it? It gradually turned into a cranky, comic conversation. But it got us thinking. It became our after-dinner symposium inspired by a 1977 Fonseca Port.
Many restaurants have turned into mere eateries, was the general consensus, and we're not talking about the chains. "Restaurants have become places to eat, gulp, and go because they are no longer sociable, and the noise factor is excruciating," said one. The question was latent and clearly struck a chord, with conversation ranging from nagging noise to food to dress.
The "dying dining" issue is one that many restaurant lovers over age 50 have quietly considered, especially those who know what fine dining used to be like. One friend didn't mince words: "Why should I continue to spend a lot of money for misery? Why spend money to sit next to sloppily dressed people — always men in hoodies or T-shirts or denim. With all the background noise, I can't concentrate on the dinner or the wine, and I can't hear the conversation, and I end up with laryngitis. The acoustics, the background music . . . it's crazy; 'We should be mad as hell and not put up with it anymore'. But we don't. If you complain about noise, the wait staff gives you an incomprehensible look. Ask for a quiet table and the receptionist is at a loss. I mention it to younger people, and they say I'm getting old. I'm 58 for God's sake." Catharsis was clearly in the air. Another friend, equally as irritated declaims: "we're spending money for cooks — not chefs. We toss around toque awards in this country, and the press is to blame. Chefs are the new gods. Any good chef would be insulted by the noise and by the management for not giving us a chance to experience their food. Restaurants are serving consumers who think they're famous because they're on Facebook or Twitter. I blame it on the 60s and 70s — in fact, I blame everything on the 60s and 70s."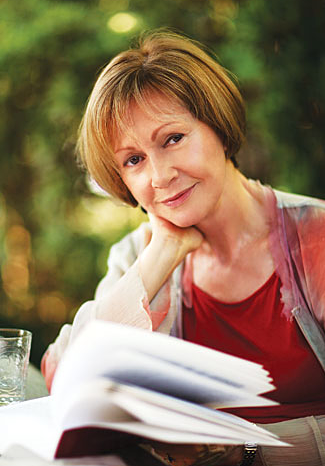 Best-selling author Mireille Guiliano

If serious dining is dying in the U.S., then it's dying by noise and by lesser quality food. They are hardly new themes. Complaints by food writers who have addressed these seem to have had no effect. Restaurants have become a place merely to eat, not to dine; they've become surreal. Which is bizarre when you consider people everywhere are looking to escape noise: Manhattan, for example, is desperately trying to contain it — and failing; the demand for "quiet cars" is increasing; cacophony blares from honking cars and from building construction; people with raised voices are on their phones informing us of their miseries; TV's are in every medical office and hospital, as is ubiquitous background music. The decibel rating is so high — 80 to 110 and higher — that hearing loss has turned serious. Yet ironically, when going out to eat, they're going to the least peaceful places where the decibel rating nears 100+ on a consistent basis. Escape is becoming hopeless.
According to Mireille Guiliano, a Manhattan author (French Women Don't Get Fat; French Women for All Seasons and others) and doyenne of style and dining, this is not the case in Europe. When she and her husband "dine in France or Italy from bistro to high end, there is no music of any kind, and diners speak sotto voce. U.S. restaurants, on the other hand, are interested in attracting young people, and restaurants are brutally noisy. The young want entertainment, so dining out, which used to be about pleasure, conviviality, conversation, and savoring a meal, are now about vibes and loud music, and all sorts of noises intentionally not dealt with when designing restaurant spaces. Eating out is saying you've been to the latest, hottest restaurant. Many are pathetically watching their cell phones, taking photos, multitasking, but not focusing on the food or using their senses. Restaurants take advantage of this by cutting the quality of their food and getting bigger profits; also, they're offering saltier and sweeter food to make people consume more. It's no accident that obesity is a problem."
It's also no secret that restaurants want faster eating and higher alcohol sales; they want eaters to keep up with the music and vibes. Restaurants are able to turn a table with greater frequency. Management and wait staff love it. According to Ms. Guiliano, this is not the case in major cities in Europe, where she sees a new and different trend: "In Paris lots of young chefs who trained with the best open new, small bistros with minimal money spent on décor, and they offer limited menus. They care about fine dining that's leisurely and casual for young and old. They care about environment. Background music is foreign to most of these restaurants anyway, and their bistros are too small for noise. Conversation is never a problem, even with people at the next table."

Restaurants have to follow market trends and what the economy dictates, and for years both have been away from formality and quiet. Jim Carmody, general manager at Seaport Hotel in Boston who oversees the fine Aura restaurant, is aware of the difficulty for diners over age 45, but is understanding and philosophic about the death of dining. "Formality is out. Young diners today were children of Sesame Street; they're accustomed to being stimulated. They have more disposable income than the previous generations. It's a different economy. Professional women in their 30s spend more money than ever in bars and restaurants. Many of these consumers never knew formal dining; noisy restaurants mean high energy. The more chaotic the better." Carmody sees the change in Boston as having developed a few decades ago when "Chef Lydia Shire, left the sedate, elegant surroundings of Seasons restaurant and opened BIBA, which, with its hard floors and harder surfaces, greatly increased the audio decibels; the dining changed and even the organization of the menu was a challenge to some. Lydia wanted a new clientele, and she got it. It was a culture shock for her fans."
Some have no problem with the new restaurant experience. Erwin Schinnerl, general manager of the Ritz-Carlton, Buckhead, is happily accepting. He sees the restaurant change as evolutionary, as exciting, emitting "positive energy." Subdued, elegant dining is largely gone: "it still has a place but the reality is that customer tastes, experiences, and expectations have changed. They want more interaction, an activity center, and open, noisy kitchen, a bar with a mixologist, sound with bounce back, and feel good vibes. Lighting, music, and smells are critical in this environment."
Others cast a colder, more cynical eye on the developments. Dining's decline is categorically related to noise and to restaurant design. Bill Heck, who ran the Copley Hotel and Oak Room, and who was one of the leaders offering extraordinary wine-dinners, has not a few thoughts on the theme. He says that "current design trends heighten noise: tablecloths are out, as are carpets, upholstered furniture, curtains, and section screens. What's in: hard floors, barren walls, high and hard ceilings, large and open spaces, and open kitchens. Thus, more noise. Enough is not enough, and more is better. This practice applies to both excess and minimalism, with the end game being a guest's participation and interaction with the au courant, with the 'what's happening-now-and-I-gotta-be-there, to see and be seen', and their credit cards are supporting all this."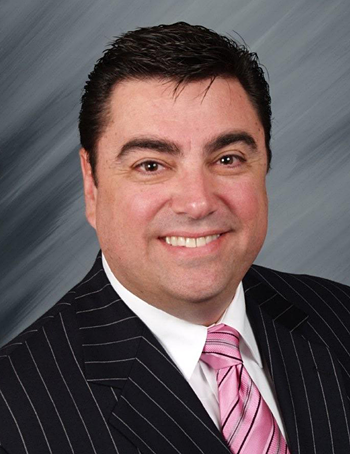 William Sander, Seagate Hotel and Spa
William Sander, former general manager of XV Beacon (which had one of the finest wine libraries in Boston) and now of the Seagate Hotel and Spa in Delray Beach, Florida has "restaurant designer" sentiments in line with Bill Heck and others, but more emphatically so. "Designers don't care about dining or about the restaurant's guests. They want something that no other designer has done, and ultimately end up looking like all the other designers who were searching for 'uniqueness'. They want stone, steel, and glass, none of which is sound absorbing. Why these materials? Because they are the most cost effective: no stains on the carpet or on the wooden chairs, easy vinyl care, and little (if any) linen to wash. Moreover, designers dictate to the restaurants: they say open spaces or concepts are desired and restaurateurs accept it, and diners like it because they can be seen. This contributes to the death of serious dining. The 35 to 60 age-group — the one with most the disposable income and their primary customers — like it. Restaurants cater to them, and continue the catering with designer uniforms and exotic menus — which is really celebrity chef comfort food, that kind of thing. Just try finding sweet breads, caviar, abalone, béarnaise, duck, foie gras. The same for serious wine cellars. Wine libraries are a thing of the past. In this go-go age, if a restaurant is quiet, it's considered dead."

The noise issue and the discomfort it causes is an issue that Washington Post food critic Tom Sietsema has dealt with. He adds a noise category to his dining articles — Zagat does as well. Next to complaints about service, noise factor is the top complaint. Audiologists say that normal conversation is 40 to 50 decibels. Mr. Sietsema's noise rating says that decibels of 71 to 80 require raised voices; over 80 is considered extremely loud. Restaurants today average 100 to 110 decibels, and there hangs a tale. Knowing this consumers — including the over 50 crowd — still flock to restaurants. There have been no serious protests about noise. The consumer is accepting, and the dozen of diners with whom we spoke felt this way. Like my friend at the beginning of this piece, they're expressing, in effect, what he exclaimed: "what the hell . . . eating out has become an electric existential experience." If there is an economic slowdown in the U.S. marketplace, it's certainly not showing at restaurants. Many are so busy that 5:30 to 6 pm, once the time for retired people, are now greedily being accepted by today's younger consumer. Reservations are harder. And you don't need an official survey to gage the bustling activity: just take a look at the reservation lists, at the wait period, at the parking lots, at the long wait for valet service.
Gastro-pubs, those high-end bar and food establishments, are big. Randy Sheahan, who edited the Quarterly Review of Wines for 34 years, says "gastro-pubs are where the loud and obtrusive music is. Here, the 'scene,' not the food or the drink, is paramount. When I go out to dine, I don't want to be part of a 'scene.' I want to enjoy food and drink in a civilized setting. I don't want to have to shout. If I can't focus on food, wine, and conversation, why would I want to go? I don't want a restaurant to be Armageddon. I don't believe restaurants start out purposely to have poor acoustics. It's probably something many of them didn't initially give much thought to — although they should. TV's are there to babysit bar patrons and make them think they're at home. This way they stay a little longer, eat, drink, spend more money, and never critique the service."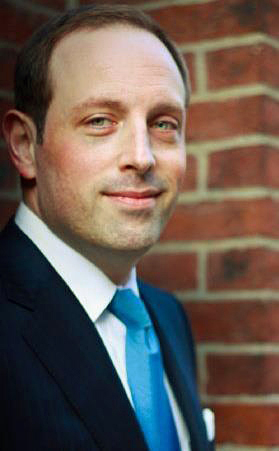 Chris Rule, proponent of din-free dining

Most of our readers find the death of dining an engaging theme. Edye Baker, a seasoned global traveler who ran WGBH/PBS' Boston Auction for decades and who knows the restaurant scene, admits to be being "contrarian" and "not a good focus group member for popular thinking." She says, "I can't imagine any reason that would encourage me to spend time and money in a place too noisy. I was in a Mexican restaurant, well known for its cuisine, where the music was so booming that we actually got ill from it and had to leave. I feel the same way when I visit a doctor's office. If the TV is on, I wait in the hall." Harley Mackenzie, who was managing director of Quarterly Review of Wines for many years, says that "dining is dying because people tend to take food for granted . . . we have so much of it. We no longer have the same respect for food we once did. Restaurants show similar indifference by offering mundane choices — restaurant menus all look alike. Consumers rarely ask a waitperson how a certain dish is prepared. They just order their food."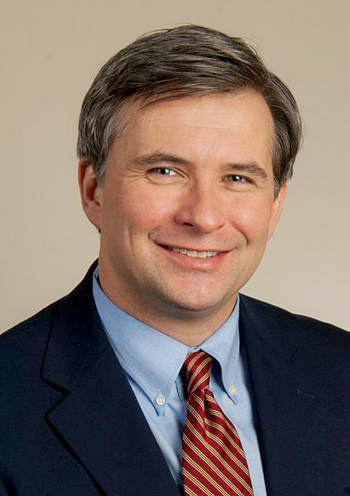 Bill Lavelle, Jr.
Other readers have offered psychological views, like noise is counter to intimacy; all you have to do is look at TV or check your messages every 30 seconds. Then there's a dash of humor mixed with schadenfreude and pessimism as when Chris Rule, who handles human resources for a major hotel in Boston, says he anticipates the day when the host will ask us if we'd prefer the noise or the non-noise section; restaurants today are about hunger, not dining. A related question," he adds, "is conversation a dying art? Recently I experienced a table of four who had little to say to each other; they stared at their mobiles; one even texted someone who was sitting at the same table. I anticipate the day when we'll have pre-recorded talk. The louder the bar the harder it is to talk, so you drink more. It's documented that loud noise and music are related to alcohol sales. They drink more and talk less. Noise will save us from worrisome intimacies. Pretty soon the power goes out and all we'll do is grunt at each other. "The dining issue got Bill Lavelle, an executive for a private bank and a frequent national traveler, going. He complains, saying that "noisy restaurants aid the death of dining by inviting deterioration both in behavior and dress code." He adds, "what do we get? Edgy interiors with high multiple wine lists (with no vintages older than 2011). There are so many restaurants and so much hyper-competition that no one is turned away, so no one cares about manners or decorum. Today a lot of people, wealthy included, only know casual, and think that spending half their time eating while on cell phones is normal activity."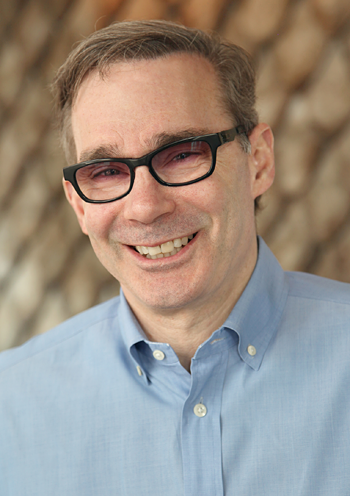 Legal Sea Foods owner, Roger Berkowitz

Meanwhile nothing has changed. Restaurants, with their industrial look and brick walls, continue to increase, hiring is brisk. According to a recent Wall Street Journal, hiring is double what it was in 2012 (much of it is part-time to avoid the effects of the new health care laws). Are shadows gathering around quiet, respectful dining? Legal Sea Foods owner, Roger Berkowitz, one of the most successful restaurateurs in the country, says not so fast. "I truly think one of the next trends in restaurants will, in fact, be those that are designed to be quieter. My reasoning is that more and more aging boomers are beginning to experience hearing loss. I am starting to think about some form of remediation in those that have the hardest surfaces. Our new restaurants, of which we have three under construction, will be a bit more quiet. Fine dining is not dead, as there will always be a demand for celebratory venues. That said, given the economy, it is not a growing market. Casual eating and dining with less formality is where the market appears to be moving."
"Roger Berkowitz may be right," said our symposium friend seen at the outset of this piece, "but explain this — there's an irony here somewhere: if we're all eating out, why all the enrollment at cooking classes — even home kitchen supplies and cutlery sales continue to rise, yet these people aren't cooking at home. Where the hell are they?" "Waiting in line to be seated at Legal Sea Foods," was the final retort from a fellow wag.