33rd Annual Best of the Best

California Sauvignon Blanc
QRW Tasting Team
---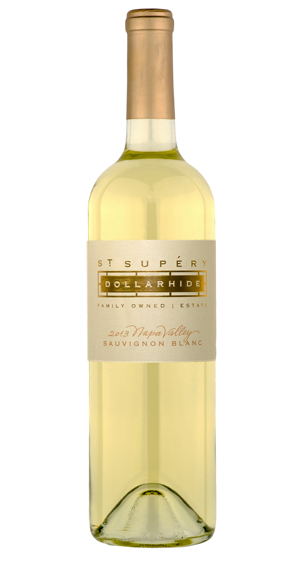 California Sauvignon Blanc: the varietal that earns more opprobrium than any other varietal anywhere. Tomcat nose (we're being polite), grassy, stink bomb, yuk, revolting — you name it. Yet, this was the wine with a real future: Robert Mondavi, the master wine salesman, made it so. He knew that Sauvignon Blanc as a name wouldn't catch on, so he changed it to Fumé Blanc in the 1960s (unfortunately, he never trademarked the name). He decided the wine needed some serious attention, like giving his Fumé some French oak, some aging, and new packaging — a green Bordeaux bottle, along with a family name that was becoming patriarchal. Fumé Blanc became an old wine in a new bottle with a new label. The future looked bright. What happened?
Chardonnay is what happened. It became the glorious doyenne of white wine of the 1980s. And Chardonnay slipped easily from the tongue and was sexier to pronounce than the sibilant mouthful that is Sauvignon Blanc. Besides, Chardonnay had no competition. Sparkling wine wasn't a significant factor. Riesling had little market. Worse still, Sauvignon Blanc was ubiquitously overplanted and prostituted. Most winemakers didn't take it seriously. It was underperforming. It had no real identity. It became a polarizing wine in California, but, interestingly, it was a regal wine in France. It is, after all, the varietal wine that gives us Sancerre, Pouilly Fumé and Pavillon Blanc de Chateau Margaux. Partnered with Semillon (the unsung hero, according to Jancis Robinson, of white wine production) it makes immensely satisfying Graves and Sauternes. As for Mondavi, rumors had it that he was never confident about the varietal, despite his efforts; besides his mind was fastened elsewhere — on Cabernet Sauvignon, on his famed To Kalon vineyard, and on his partnering with the legendary Baron de Rothschild/Chateau Lafite: Opus One was the wine. And Sauvignon Blanc became an after-thought.
Announce a Sauvignon Blanc tasting and nobody comes. Excuses abound. Little wonder: they've come to see it as so much plonk, carelessly composed, lacking complexity, and suitable only as bar wine. Which is a pity because California Sauvignon Blanc, when made by serious producers and winemakers, can be mind-changing and elevating, and the wines below offer a much different perspective. A blind pre-tasting of 28 major Sauvignon Blanc saw us whittle our choices down to 10. Of the 28 there was only a handful that didn't deserve to be there. The wines that didn't make the final five are wines we wouldn't hesitate to buy, like Darioush, Heitz, Joseph Phelps, Robert Mondavi, and William Hill.
What makes a good California Sauvignon Blanc? Sauvignon Blanc is easy to taste and our descriptions follow along traditional lines. It should have engaging — some prefer "piercing" — aromas: herbaceous/grassy tones must be minimal; a zestiness is needed; the oak must be soft and unobtrusive — it must be there be there and not; its fruit must be both prominent and complex prompting some thought and not a little respect. And speaking of fruit, elements of melon, guava (green fruit with sweet tart taste), pear, peach, apricot, or grapefruit must be in the aromas. On the palate, hints of apple, citrus, peach and more guava should be there, along with a firm texture. Herein our final five "Best of The Best California Sauvignon Blanc."
Text by Richard L. Elia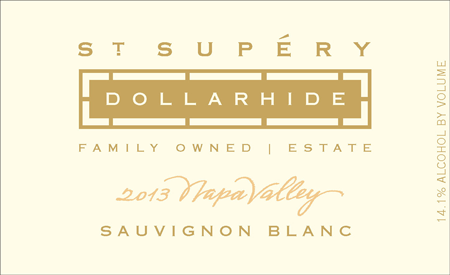 BEST OF SHOW
CALIFORNIA SAUVIGNON BLANC
2013 St. Supery Sauvignon Blanc, Dollarhide Estate Vineyard, Napa Valley, $35. It's one of the winery's specialties. Lots going on here. Attractive yellowish hue, engaging nose of key lime pie, guava notes, and citrus. Gentle oak, a lace of anise, soft lemony flavors, well-knitted, with sumptuous finish.
Top 4 BEST OF THE BEST
CALIFORNIA SAUVIGNON BLANC
2013 Cakebread Cellars, Napa Valley, $25. A perennial winner. Spice and citrus and apple in the nose, with mineral and easy citrus in the flavor that's mouthwatering. Nicely balanced acidity; buoyant and well textured; refreshing and seductive.
2013 Grgich Hills Estate Fume Blanc "Essence," Napa Valley, $55. A very serious Sauvignon Blanc that's still rounding, so aerate well. We had to decant this one. Zesty aromas with floral notes, rich tropical fruit — guava (softly sweet and tart); hints of citric/lemon, more guava in the mouthwatering finish.
2013 Lancaster Estate "Samantha's" Sauvignon Blanc, Alexander Valley, Sonoma County, $30. Pear aromas with soft citrus. Good texture, earthy/mineral, balanced acidity, with peach and citrus finish.
2013 Merry Edwards, Sauvignon Blanc, Russian River Valley, $32. Nicely perfumed floral nose, ripe, mineral/earthy, citric lime, mouthwatering, with delicious peach finish.
Wine & Food Pairings
With its crisp acidity, Sauvignon Blanc pairs nicely with fish dishes, especially scallops, shrimp, and lobster; chicken and veal dishes marry very well, as does pasta with a white light sauce.