33rd Annual Best of The Best:
Blind Vintage Champagne Tasting
'Tis The Season: Top Six Bubblies
QRW Tasting Team
---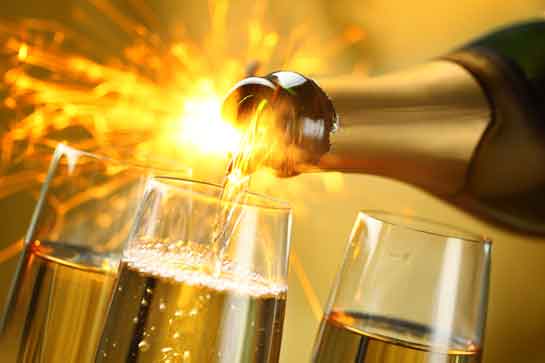 Life is good. It's even better with Vintage Champagne. So make life, the holidays, and yourself worthy of the season. Below are six vintage bubblies that can help. All are standard bearing Champagnes that can easily be found retail—the one criterion we have before we taste any wine (and we tasted 19 vintage sparklers—tête de cuvée as the French say). Expensive: of course, when was it otherwise with Champagne? Nonetheless, it's holiday time. Toast yourself.
Vintage Champagne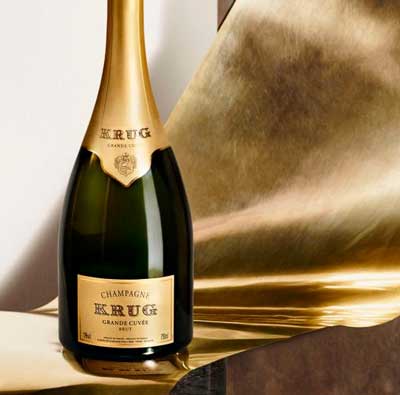 Krug Grande Cuvée NV, $140. It's non-vintage, but with Krug this Champagne is as vintage as it gets. Yellow-gold color; toasty brioche aromas, soft lemon on the nose and palate, with rich texture, biscuit flavors, and depth—a long, hearty, and gratifying finish. BEST OF SHOW
---
2005 Bollinger La Grande Annee (Ay), $155. The 2005 vintage wasn't easy (hot summer/autumn rains), but Bolly pulled it off. Honey and red fruit aromas. Nice nuttiness and richer fruit in the palate. Classic Bollinger texture and finish that's deep and thoughtful.
2005 Cristal Louis Roederer (Reims), $250. Regardless of vintage, Cristal is Cristal: elegant, nougaty, with rich bread aromas, a soft lacing of anise, with a stylish and engaging finish.
2006 Dom Perignon (Epernay), $175. Dom is light, flirtatious, graceful. It never fails to charm: brioche, subtle texture. The 06 has a deeper finish than most Dom. Elegance is here
2006 Taittinger Comtes de Champagne (Reims), $150. Balance is the operative word for the Comte, which is a Blanc de Blancs. Lush, creamy, seductive, nuttiness that as engaging as ever.
2004 Veuve Clicqout La Grande Dame (Reims), $150. This, as ever, is a class act. Honey aroma, ripe, creamy, hazelnut. With rich roasted flavor and finish.
Note: Two wines that missed the cut are nonetheless worthy of attention: 2007 Ayala Blanc de Blancs ($95) and the 2004 Delamotte Blanc de Blanc (Le Mesnil-sur-Oger) $80.
---
Related articles:
• 33rd Annual Best of The Best: Non-Vintage Champagne
• 32nd Annual Best of The Best: Non-Vintage Champagne Tasting