30th Annual Best of The Best
California Chardonnays
QRW Tasting Team
---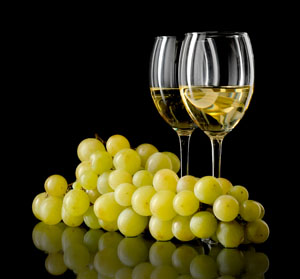 The latest available vintages of California Chardonnay (2010/2011/2012) are not the stuff of legends but they are good and worthy of your attention. All our tastings are blind, and this time we sampled 50 major examples, all of which are available retail or at restaurants. As with all our tastings, we do not taste private subscription wines and trophy wines. Since we can't buy them on the open market, we won't taste them. That said, we have five Chardonnay to present. None of them has achieved our 5-star "Outstanding" rating, but all are solid earning "4-stars—Excellent Wines of Exemplary Character and Quality."
✩ ✩ ✩ ✩ Four-Star Wines ✩ ✩ ✩✩
Excellent wines of extraordinary character and quality.
2011 Beringer Private Reserve, Napa Valley, $32. Rich, buttery, lush and elegant.
2012 Cakebread Cellars, Napa Valley, $32.Crisp, toasty, nutty, vanilla, lemon and very well made.
2011 Kosta Browne One Sixteen, Russian River Valley, $100. Nougaty notes, elegant, buttery, with stylish finish.
2010 Parallel, Russian River Valley $55. Apricot, creamy, stylish, lots of finesse, crème brulee notes.
2010 Ridge Monte Bello Santa Cruz Mountains, $100. Tropical flavors with lemony notes. Rich, concentrated, with pear notes in finish.