30th Annual Best of The Best
California Merlot Tasting
QRW Tasting Team
---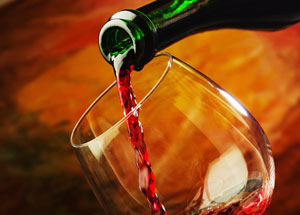 At the outset, let us admit that we've been unhappy with the state of California Merlot over the last several years. The last vintage we admired was the 2007. Like Chardonnay, Merlot has become mundane, suffering from sameness—and no, the movie "Sideways" has absolutely nothing to do with our assessment. If you're serious about Merlot, then go to the best producers, some of whom appear below. The recent Merlot vintages are not the wines that dreams are made of, but they are very good indeed and worthy both of your attention and your money. We blind tasted 45 serious Merlot.
The Tasting
2011 Duckhorn Merlot, Napa Valley, $55. Soft, rich, with cedar tones and rich plum and chocolate. Beautifully concentrated and well made. BEST OF SHOW
2011 Heller Estate, Carmel Valley, $42. Blackberry and cherry abound. Nice oak notes. Rich chocolate and spice. Nicely made.
2010 Peju Merlot, Napa Valley, $35. Anise notes in the bouquet, soft oak, deep blackberry with plum and long finish.
2010 Whitehall Lane Winery, Napa Valley, $30. Cedar aromas. Gentle oak spice, with rich blackberry/blueberry flavors. An Excellent buy.