All Things Grape and Small
Randy Sheahan
---
The words "icon" and "iconic" are much abused these days. But they truly fit Joseph Phelps, who passed away on April 15 at the age of 87. His eponymous Napa Valley winery, established in 1973, was a prime mover behind California wine's modern-day rise, producing consistently good wines from the individual likes of Cabernet and Chardonnay, while also offering one of California's first (and best) Bordeaux-style red blends, Insignia. He will be greatly missed.
---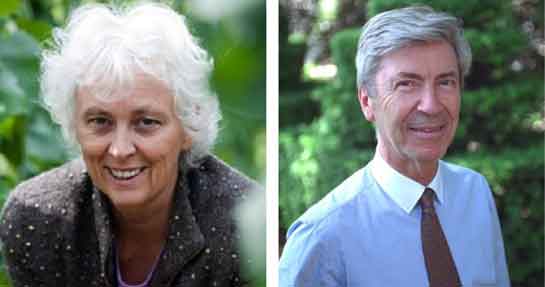 Anne-Claude Leflaive and Joseph Henriot
QRW also mourns the passing in April of two Burgundy giants: Anne-Claude Leflaive, manager of Domaine Leflaive in Puligny-Montrachet; and Joseph Henriot, owner of Bouchard Pere et Fils in Beaune and Domaine William Fevre in Chablis. A champion of biodynamic viticulture, Madame Leflaive was heir to one of Burgundy's great white wine estates, with stellar holdings in the Grand Crus Batard-Montrachet, Chevalier-Montrachet, Bienvenues-Batard Montrachet and Le Montrachet. She was 59. Monsieur Henriot, a former managing director of Champagne Veuve Clicquot, acquired Bouchard in 1995 and Fevre in 1998, and quickly transformed each into model négociant-propriéteurs, while at the same time rebuilding his family's historic Champagne firm, Henriot. He was 79.
---
If you want to look your best, drink a glass of wine, say researchers at England's Bristol University. They base this advice on a study in which participants were told to compare photographs of students who had drunk one glass of wine with photographs of students who had drunk no wine at all. And when asked which pictures they preferred, the participants overwhelming chose the wine drinker photos. However, when study participants were asked to compare photos of students who had drunk several glasses of wine with photos of teetotalers, they preferred the latter. To read more about this epic study, see the article "Increased Facial Attractiveness Following Moderate, But Not High, Alcohol Consumption" in the February 25, 2015 edition of the journal Alcohol and Alcoholism.
---
The United States now has 8,287 bonded wineries. California leads the pack with 3,913 wineries, while Washington State is number two at 704, and Oregon number three at 632. That's quite something, considering that just 15 years ago the U.S. had only 2,904 bonded wineries.
---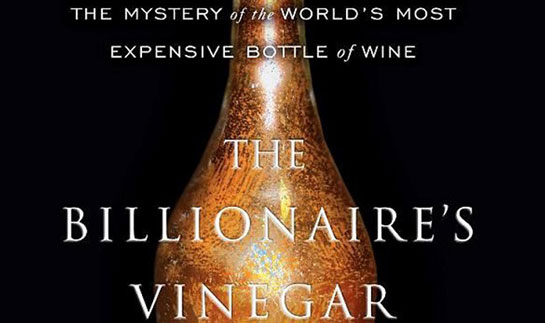 Alright, alright, alright. Matthew McConaughey will reportedly star in the movie Billionaire's Vinegar, the true story of a naïve nabob duped by a big-time wine fraud.
---
Shipwreck wines are a waste of time. Just ask the fifty souls who lined up at Charleston, South Carolina's Wine & Food Festival in March to sample wine recovered from an 1864 shipwreck. They were hoping for nectar of the gods, but were treated instead to a gray sludge tasting of gasoline, salt water and vinegar. Why are we not surprised?
---
Hamidullah Ichibaev, a resident of Chelyabinsk, Russia, has built a most unusual house. The 99-square-meter edifice has exterior walls made wholly from Champagne bottles —12,000 in all, horizontally layered, with bottoms facing out. Yet fear not: the building materials no longer contain fizz, but are filled instead with an insulating solution. Ichibaev intends to give the house to his eldest son as a wedding present. Now that's what we call a real Champagne toast.