All Things Grape and Small
Randy Sheahan
---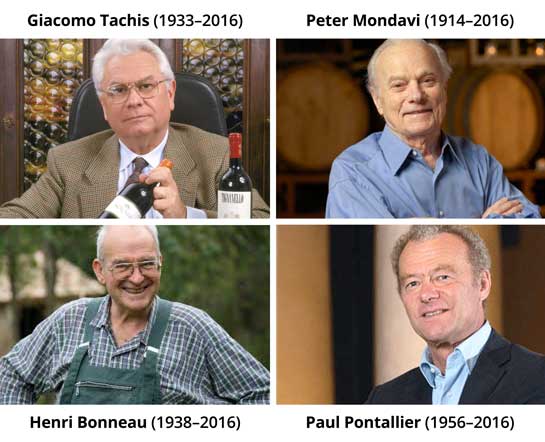 QRWmourns the recent passing of four wine legends. Dr. Giacomo Tachis, who at Antinori in the 1970s helped create the Super Tuscan wine category, died on February 6. He was 82. Peter Mondavi, patriarch of California's Charles Krug Winery, and brother of the late Robert Mondavi, died on February 20. He was 101. Henri Bonneau, viewed by many as Chateauneuf-du-Pape's greatest winemaker, died on March 21. He was 78. And Paul Pontallier, the longtime managing director of Bordeaux's Chateau Margaux, died on March 28. He was 59.
---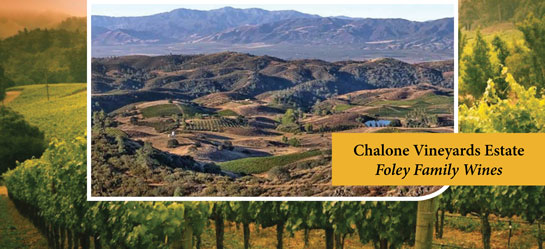 California's Chalone Estate Vineyard was sold to Foley Family Wines (Sebastiani, Chalk Hill, Firestone, etc.) in early February. Set on 1,000 acres in Monterey County's cool Gavilan Mountains, Chalone specializes in top-flight Pinot Noir and Chardonnay.
---
North America now has 9,436 wineries, 4,054 of which are in California.
---
Get your checkbook out. From May 19 through May 21, Sotheby's in New York will auction off 23,000 bottles of wine from the cellars of mega collector William I. Koch (yes, he's one of those Kochs). Among the 2,700 lots up for bid are six magnums of 1961 Chateau Latour (estimated to bring $42,000 to $60,000) and 10 bottles of 1945 Chateau Mouton-Rothschild (expected to fetch $80,000 to $120,000).
---
Cairanne is the latest Cotes du Rhone Villages to be awarded its own independent appellation by France's Institut National des Appellations d'Origine (INAO). This means that wines from the appellation will now be called just "Cairanne," with no mention of Cotes du Rhone Villages. Set in southern Rhone, not far from Chateauneuf-du-Pape, Cairanne has 2,360 vineyard-acres, 95 percent of which are planted in red grapes, namely Syrah, Grenache and Mourvèdre.
---
U.S.wine exports totaled a record $1.6 billion in 2015, with the European Union ($622 million) and Canada ($461 million) being the biggest foreign buyers.
---
Which age-group consumes the most wine in the United States? According to the trade association, Wine Market Council, Millennials, or those aged 21-38, account for 36 percent of U.S. wine consumption. Just behind are Baby Boomers, ages 51-69, at 34 percent. Then come Generation Xers, ages 39-50, at 18 percent, and pre-Boomers, ages 70 and up, at 12 percent.
---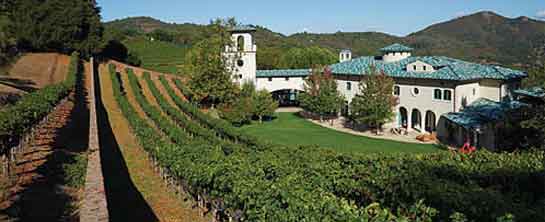 Alfred and Melanie Tesseron, owners of the Bordeaux Fifth Growth Chateau Pontet-Canet, purchased the late Robin Williams' Napa Valley wine estate, Villa Sorriso, in late-January. The Mount Veeder property features a 20,000-square-foot mansion fitted with 15 bathrooms, and has 18 acres planted in Cabernet Sauvignon, Cabernet Franc and Petit Verdot.
---
From the beyond-bizarre department comes news—are you ready?— of the world's first Champagne machine gun. Manufactured in France by Extra-Night and distributed in the U.S. by Touitou, the weapon-shaped contraption shoots lengthy (up to 23 feet) sprays of bubbly when hooked up to magnum bottles, making it an apt celebratory tool for dimwits.
---