The Wines of Campania:
Red, White and Pure Gold

Introduction and
A Little Bit of History


Tom Maresca
---

Of all of Italy's wine regions, Campania has the greatest potential for producing both red and white wines of superb quality. Not all wine experts, not even Italian ones, accept this, but I have long believed it. Initially, it was largely an act of faith, but in recent years it has become more and more a matter of fact. The same growth in number of producers and ascent in quality that have played out in Burgundy and Piedmont is now in full swing in Campania, with a consequent increase in the number of award-winning wines every year, as well as – and this is Campania's special excitement – constant rediscoveries of amazing, almost lost, ancient varieties and pockets of extremely old, pre-phylloxera vines.
I've been exploring Campania oenologically for several decades now, and I had the opportunity, just a few weeks ago, to pull all my accumulated, diffuse observations together at the invaluable week-long Campania Stories [http://www.campaniastories.com/] event organized every year by Miriade Partners. This series of tastings, seminars, and meetings with producers surveys all of Campania's production – this year 80 winemakers showed over 300 wines, and in addition to those I was able to taste many more during visits to individual estates. The whole week afforded a very rare opportunity to savor the astonishing diversity and depth of this great wine zone's production.
I've been told – and it may well be true – that Campania alone possesses more indigenous grape varieties than all of France. It is certainly true – and this should be of more than passing interest to winelovers everywhere – that it has more ungrafted vines – vines growing on their own roots – than any other part of Europe. All of which makes Campania a wonderland for ampelographers and a super-playground for oenophiles.
A Little Bit of History
The pioneers of quality winemaking in Campania – if you are willing to disregard the Roman Empire – were the Mastroberardino family, which has been making top-flight wines and exporting them around the world since the 19th century. In the latter half of the 20th century, when Italy was still recovering economically and psychologically from the devastation of World War II, the Mastroberardinos made the crucial decision to resist the influx of international grape varieties. They placed their faith in Campania's most important indigenous grapes, the whites Fiano and Greco and the red Aglianico, and they provided leadership for the entire region in developing the DOCs – now DOCGs – for Fiano di Avellino, Greco di Tufo, and Taurasi. They did this so successfully that now their base, Avellino province, and particularly its heartland, Irpinia, is the red-hot core of Campanian wine production and is home to some of the largest and most accomplished producers, as well probably the greatest number of up-and-coming small producers. Its quality levels set the goals to which all of Campania now aspires.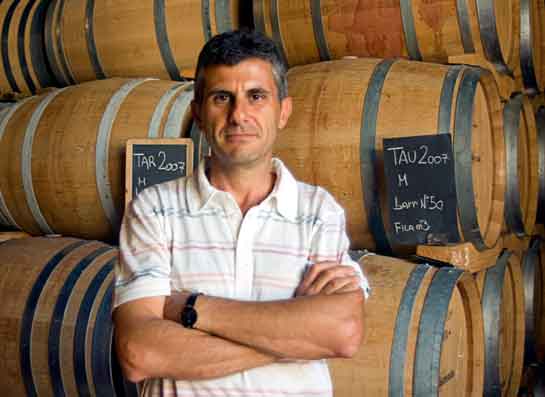 But for a long while, Mastroberardino was the only significant producer of these great wines, at least on the international market. In the 1990s, a family split led to the creation of the Terredora estate, the property of Walter Mastroberardino and his children, while his brother Antonio and his sons continued the patronymic firm. Shortly before that, the Capaldo family had launched the large, well-financed, and dynamic Feudi di San Gregorio winery, and at about the same time some small growers began to make and bottle their own wine. Suddenly the Campanian wine scene changed dramatically, in the same ways that Burgundy's and Piedmont's had before it, and the race to make ever better wines was on.
Now, small, high-quality growers have proliferated in all of Campania's wine zones – most notably in Irpinia, the heartland of Fiano di Avellino, Greco di Tufo, and Taurasi. Names like Benito Ferrara (Greco di Tufo), Ciro Picariello (Fiano di Avellino), Guastaferro (Taurasi), Lonardi (aka Contrade del Taurasi: Taurasi), Luigi Tecce (Taurasi), and Rocca del Principe (Fiano di Avellino) have already won attention in Italy and will in all probability soon start achieving international notice. Other zones of significant interest to American wine lovers include Sannio in Benevento and the Falerno-producing areas of Caserta, as well as its rapidly rising Terre del Volturno, the latter home to Pallagrello rosso and bianco and Casavecchia. Right around Naples, the Campi Flegrei and Vesuvio appellations produce some lovely and steadily improving wines, as do, further to the south, Salerno's three subzones, Costiera Amalfitana, Colli Salernitani, and Cilento. There are now first-rate wineries in all these areas: for example, La Sibilla and Grotta del Sole in Campi Flegrei and Nanni Copè and Masseria Felicia in Caserta, to name just a few of many small wineries now producing top-quality wines.
Part 2: Romancing the Vines and What's in a Name?
Part 3: A Selection of Campania's Pure-Gold Producers