32nd Annual Best of The Best
California Merlot
QRW Tasting Team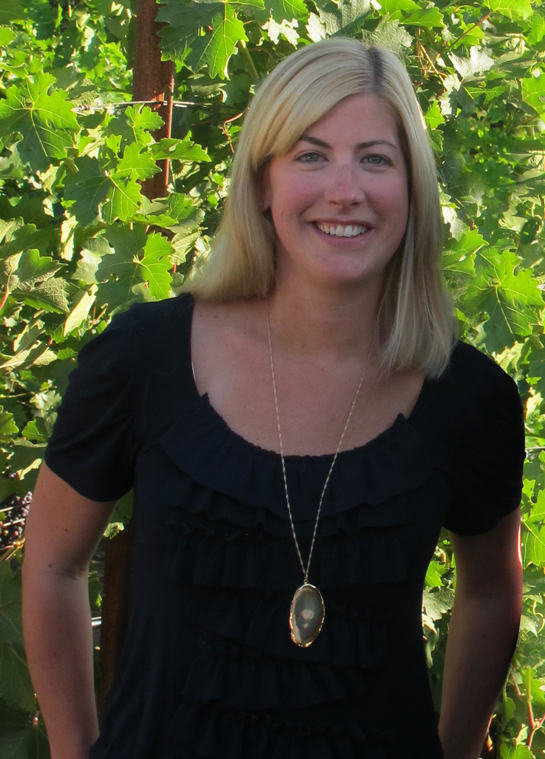 Renee Ary, winemaker Duckhorn Vineyards
For those who love wine, there is still a mistrust about California Merlot—or any Merlot for that matter, except for Right Bank Bordeaux wines like Chateau Petrus (the 2010 sells for a mere $3,000 a bottle). Some say the mistrust dates back to the movie "Sideways," but suspicions about the varietal go back well before the 2004 movie. The Merlot grape became too popular both in its own right and as a blending agent for Cabernet Sauvignon. Planted in the right terroir (vineyard environment) the grape is dark, sensual, soft, friendly, feminine, as French producers like to say. Its popularity, however, prompted growers in the late 1990s to expand the terroir in vineyards not always best situated to the varietal. Further, Merlot is a delicate balancing act: it requires more hang time to ripen and yet producers have to be alert to the right amount of hang time to maintain good acidity. Demand for the grape prompted impatience and not a little greed among some growers and larger producers, and plonk soon proliferated wine shops. It didn't take long for Merlot to lose its reputation. Bad image notwithstanding, serious Merlot producers—and there are many in California—have shrugged off the poor image and continued to maintain quality. Their prices are hefty and getting heftier as the cost of production increases. The demand for their wines is especially high in specialty markets and at high-end restaurants. Recently, we gathered 25 quality California examples for our 32nd annual Best of the Best Merlot, and the results were not wanting. Usually Merlot is not difficult to taste, but not with these wines. In fact, the fleshly texture, plum/cherry flavors, depth and finish were such that for the first time in a long time, it was harder to discern their excellence. Herein are six outstanding Merlot that warrant your attention.
BEST OF SHOW/Outstanding
2011 DUCKHORN VINEYARDS MERLOT THREE PALM VINEYARDS, Napa Valley, $95
A veteran Napa Merlot producer. The Three Palms has blue-black hue, with, cherry, black fruit, and oak spice aromas. Medium tannin, fleshly texture, plush, lush, with deep, complex finish. Needs time.
Outstanding
2011 DUCKHORN MERLOT Napa Valley, $55. Black cherry fruit, oak spice, leathery, with rich black fruit, finely textured, with richness and complexity in the finish.

2011 HELLER ESTATE MERLOT, Carmel Valley, $42. Dark berry hue, plum and oak spice aromas, easy oak, rich chocolate; approachable with stylish finish.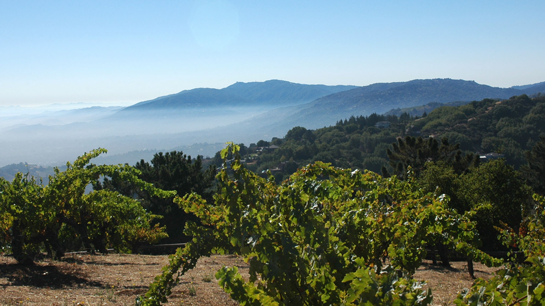 Monte Bello Vineyards
2011 RIDGE MERLOT MONTE BELLO VINEYARDS, Santa Cruz Mountains, $50. 100% Merlot. An immense wine with currant, plum and cherry in both aroma and taste. Mild tannins, hint of olive, with a great depth and elegant finish.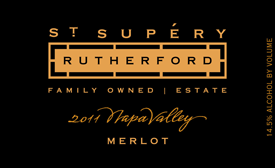 2011 ST. SUPERY MERLOT RUTHERFORD NAPA VALLEY, $50. Rich plum, blueberry and raspberry aromas with easy spice and oak, within a complex and lengthy finish that is still evolving. Give it time.
2012 PEJU MERLOT NAPA VALLEY, $35. BEST BUY

Cherry and plum aromas and in flavor, with added currant and olive notes. Nicely balanced. Mild tannin. Firm finish.
(Note: QRW does not use numerical ratings, believing that it is impossible to put a number to a nuance. Rather, we offer trusty adjectives, like Outstanding, which means "wines of extraordinary character and quality—in a class by themselves." The tasting consisted of current and available vintages only.
(Note: prices may vary in the U.S. from region to region.)