Best of The Best 2012 Cru Bourgeois

QRW Tasting Team
---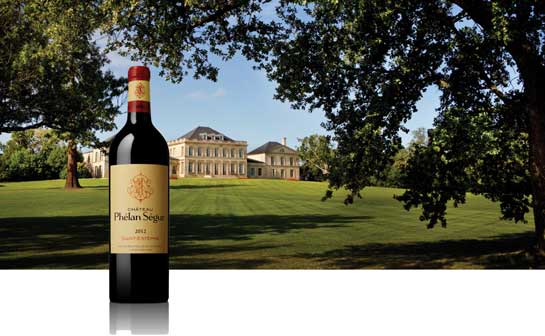 The 2012 vintage was challenging, and it was greeted with tepid applause. It seems that wine writers and lovers of Left Bank Bordeaux still entertain remembrances of things past, extolling the glories of the 2009 and 2010 vintages, and lamenting the disaster of the 2011. They should, however, be pleased that generally the 2012 is a good and drinkable vintage, something that Bordeaux lovers need while their finer vintages are aging.
The 2012 gets short shrift. Master of Wine Jancis Robinson called the vintage a "timorous" one. Initially, we agreed, but upon re-tasting nearly a year later, we've come to the conclusion that its former diffidence is vanishing. The wines we tasted (below) are now four years old and are more engaging, have rounder fruit, fairly good texture, and finish more fully. It should be noted that wines produced with a preponderance of Merlot (50% or more of this softening varietal) fared far better than those with more Cabernet Sauvignon — 2011 was not good to this varietal. The 2012 wines are ready for drinking; they also have enough tannins to last for the next few years.
When buying Cru Bourgeois, look for wines from St. Estephe, which did better than most Bordeaux regions. Most Cru Bourgeois are well priced from $40 to $50 a bottle, and represent the best Bordeaux wine value. Most, if not all wines, are available retail. (Consider: the price of First Growths retailing from $350; Second Growths from $150; and the cru classes from $80.)
There are about 267 wines that make up Cru Bourgeois, so attempting a tasting is always daunting. So what we did was to gather the original first tier Cru Bourgeois (once referred to as "Exceptionnel") — there were nine of them, and such tier classification is now defunct — and we added Chateau Gloria, a particular favorite which is in the same price range. (We were unable to taste Chateau La Begorce Zede, the ninth wine of the original "Exceptionnel.")
Richard L. Elia, Publisher
The Best of the Best
Four wines stood out. The Best of the Best is Chateau Phelan Segur. (It should be noted that Phelan Segur is now a Grand Cru.) In the following order, Chateau Gloria, Chateau Poujeaux, Chateau Les Ormes-de Pez round out the rest. Those of you who favor numbers, think of these wines as rated 89/90. Prices may vary from region to region.
The Wines
2012 Chateau Chasse-Spleen (Moulis-en-Medoc), $43. Black and red fruit, with currant notes, and plum flavors.
Chateau Gloria (St. Julien), $45. Rich black fruit, easy tannins, currant flavors, elegant, seductive, and fairly long.
2102Chateau Haut-Marbuzet (St. Estephe), $45. Rich red fruit, balanced, good texture, good finish.
2012 Chateau Les Ormes-de-Pez (St. Estephe), $45. Generous blackberry fruit, lots of concentration, rich currant tones, and engaging finish.
2012 Chateau de Pez (St. Estephe), $45. Classically rustic with nice fruit, some spice, oak, but short on finish.
2012 Chateau Phelan Segur (St. Estephe), $45. (Now a Grand Cru.) Solid wine. Good texture, deep red currant, lacing of anise, coffee notes, earthy tones, firm finish. BEST OF THE BEST
2012 Chateau Potensac (Medoc), $35. Cherry with black currant, oak notes, firm texture, good depth.
2012 Chateau Poujeaux (Moulis-en-Medoc), $35. Black currant, cherry, earthy, well-constructed, cedar tones, engaging finish.
2012 Chateau Siran (Margaux), $38. Blackberry, some spice oak, earthy, good texture and fair finish.
Note: The 2013 Bordeaux vintage is not good; the 2014, however, will be a fine one, possibly in the league with 2010.