Valentine Vintages

QRW's Annual Holiday 2015
Champagne Tasting
QRW Tasting Team
---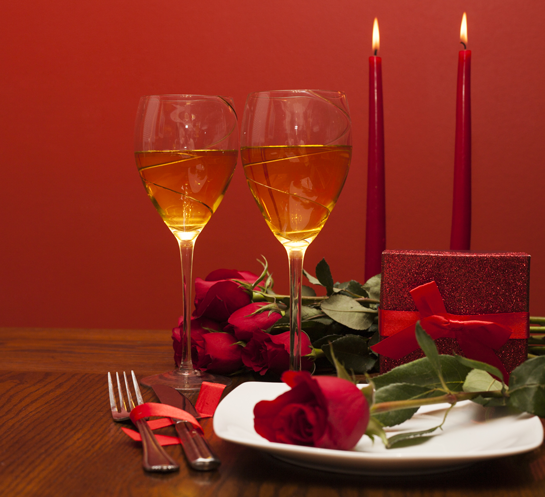 The good news is that it's impossible to taste a less than fine vintage Champagne. More good news: the prices are largely unchanged from last year. The bad news: last year's prices were high. But it's Valentines. The proverbial love of your life is worth every dime, and these vintage bubbles are worthy of your love. Go for it.
The reasons for the cost of vintage Champagne are many: the usual answer is that the grapes from a single vineyard Champagne are the best the Champagne house has, and producing such bubbles are exceptionally labor intensive. We could go mentioning supply and demand, some greed, and other economic factors but why sully Valentines with banality. It's romance time; you're in love; Cupid awaits; damn the prices. Besides, one of the best Champagne experiences you're likely to have awaits—an experience that often spoils you for good. That mundane plonk you've been imbibing will now be more than insipid. Beauty needs no excuse. And you're worth it. The experience is worth it. And don't listen to the cynics who ask: "can you really tell the difference between $150 Champagne and a $40 Champagne?" If they have to ask, they'll never know. So drink up. Let the flavor of those bubbles rest on your tongue for a moment, experience and enjoy the long seductive finish. Such is love.
Vintage Champagne*
1995 Charles Heidsieck Blanc des Millenaires (Reims), $150. Incredibly elegant and stylish. Richly concentrated, with pear, nuttiness, and creaminess lending splendor to one of the most graceful of Champagne finishes. BEST OF SHOW
2005 Cristal Louis Roederer (Reims), $230. Cristal is always elegant, with lemon, spice, nougat, hints of anise, and a graceful finish.
2006 Dom Perignon (Epernay), $170. Dom is Dom: ever fine with lightness, brioche notes, nice texture, and tres stylish.
Krug Grande Cuvee (non-vintage/Reims), $170. The Grande Cuvee is back: we questioned its excellence, but not now. Deep yellow hue. Soft lemon flavors, with biscuit aromas, and commanding finish.
2004 Laurent Perrier Brut Millesime (Tours-sur-Marne), $65 Lovely surprise. Yellow-gold hue; creamy texture; brioche/toasty notes, with nuttiness and firmness on the palate. Graceful finish. BEST BUY
2005 Nicholas Feuillatte Palmes D'Or (Epernay), $160. A favorite of ours and a perennial winner. Attractive yellow-gold hue; pear and fig in the aroma; steely texture; well made; long and seductive.
2005 Taittinger Comtes de Champagne (Blanc de Blancs/Reims) $140. Beautifully balanced. Elegant. Long, lush, creamy, hazelnut flavor. Lovely experience.
2005 Veuve Clicquot La Grande Dame (Reims) $140. Ripe, creamy, nutty, with roasted flavors—a class act.
*17 Vintage Champagnes blind tasted.
Prices may vary from region to region.